Our staff's commitment to you
The staff at Four Oaks Funeral Home, Inc. shares the benefit of experienced advice and years of professional service in order to provide the very best care for our clients in the most dignified manner.
We know that a funeral service is one of the most personal and emotional occasions a family will ever share; therefore, make a commitment to assist each individual with their needs. Why? "Because We Care!"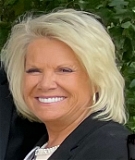 Paula Bridges
Owner/Operator of Four Oaks Funeral Home, Inc.
Licensed Funeral Director
Pre-Planning Advisor
Member Tennessee Funeral Directors Association
Tennessee Funeral Director & Embalmers Board Appointment 2008 - 2011
Member of White Rock Baptist Church
Active Committee Member in Community Events Proud mother of 2 children: Kailee and Ashilee Proud Mammy of Six Grandchildren: Kenzilee, Jayilee, Kamden ,Keiston, Hazilynn and Macon
Paulas hobbies include speding time with her children and grandchildren, and raising red and white faced hereford cattle with her family on their family farm.
"I'm appreciative of all the families that we are blessed to serve. I strive to do the best I can in the funeral industry to provide honor, respect, and dignity to our families loved ones".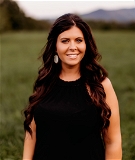 Four Oaks Funeral Home, Inc. - Oneida